The earth is being re-born, as we speak.
2012 was just the beginning...
To heck with the Mayans...
How's your heart doin'?
Hello, I'm Karen M. Black, an inspirational writer from Toronto.
I write from the heart. Some of you may know me as the creator of The Soulmate Site, or from my e-newsletter Moondancing.
You may not know that I also have an MBA from Rotman School of Management in Toronto and I've spent 20 years in technical industries transforming complex topics into plain language.
The information on The Shift is about as complex as it gets. And - it's also intimately close to my heart.
What I discovered is that 2012 is just the beginning. We're in it now... and this intense energy will go on for YEARS yet.
Read below. Then tap into your heart. Are you DRAWN? CURIOUS? Feel a PULL?
If you do — I look forward to personally sharing this information with you.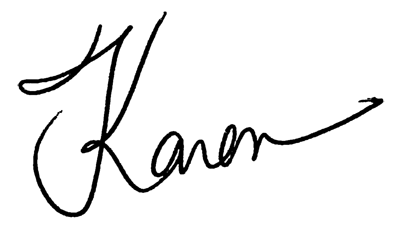 Karen M. Black BSc, MBA
Heart Explorer
P.S. What I learned during my research: The Shift has been unfolding for years, and will continue MANY YEARS AFTER 2012. So YES, there's still time to harness these energies.
---
For months, I've been obsessed.
I waded into the 'weeds'
of 2012 with curiosity...

What does The Shift mean?
(in plain English please)

If humanity is evolving —
why do I feel as if I'm regressing?

Will I "Make it" through?

Or will I be "held back"?

And! How can I juggle (egad) 'ascension' and
keep my sense of humour intact?
And was sorely disappointed.
I knew The Shift was a big deal. Yet Everything I found on the topic fell dismally short of what my HEART needed.
I found information on 2012 Mayan Prophecies (and other cultures). I discovered the Pole Shift, the Quantum Field, the God Particle, time speeding up and a number of Intergalactic connections which all together make up a 2012 awakening. And don't even get me going on the "surviving 2012, stock up on candles" experts...
It was all so interesting, yet so time consuming to absorb and not helpful in addressing how I'm feeling when my heart gets broken (again) or unexpected change rocks my life.
So! I created what I wasn't able to find
A way to know — instantly — if I'll "Make it"
"Making it is a thought provoking program."

– Mj
What I learned is that there are critical PERSONAL SHIFTS we must make in order to "Make it" through the universal shift into the fourth dimension.
Some of these shifts were truly surprising...
For more than 100 hours over many weeks, I dug in. As I do for my corporate clients wanting a plain language style for their complex subjects, I distilled the gems from the weeds.
What began to take shape was exciting. Seeing all of these ideas concisely in one place, immediately helped me CLARIFY my PRIORITIES. It also gave me the TURBO-BOOST I needed to fully step into my gifts. And weeks later, the MOMENTUM continues to GROW!
To be honest, I wasn't planning on doing a program on 2012 or ascension
…but the signs kept coming that I should share
I was doing this for my own heart, first. But the signs kept coming that others might be interested. Including e-mails from dear readers having similar experiences and questions.
And then I got on the phone to some friends...
FOUR insightful, inspiring women...
"I just listened to the first audio lesson with Cynthia. I enjoyed every word... SO POWERFUL!!!"
– Mandy Neiser
It's so critical now to consult many sources, and then trust yourself. So when I was thinking of sharing this information, I got in touch with four diverse, insightful friends from all over the world.
A TRANSFORMATION CATALYST from Toronto/Baltimore whose work was pivotal for me personally (and who's also loads of fun)
A talented NUMEROLOGIST from the U.K. who also has (and will share) valuable chanelled information on the Portals of Ascension
A luvly INTUITIVE, and Soul Coach from California finishing her Ph.D. in transpersonal psychology (who will share a powerful healing approach you can do at home)
A Belvaspata HEART-HEALER from Toronto who helps her clients dissolve heart blocks so they're relationship ready (and who will give valuable perspectives on relationships now)
And (me) a HEART EXPLORER, inspirational writer and karmic astrologer from Toronto, who will share my "in the weeds" research, and act as your host.
Curious to know what we're up to?

Hint: The Shift continues long after 2012...
(if you're here now, it's the perfect time for YOU)
YES Karen, I'd like to learn more

(Your privacy is assured - I hate spam too)

LEARN MORE takes you to a page that gives you MUCH MORE information. Then you can TAP INTO YOUR HEART and decide if this program is for you.