About Karen M. Black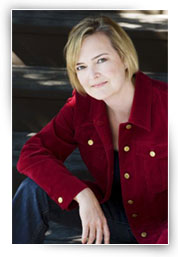 Heart Explorer
Karen M. Black is a Canadian writer, heart explorer, founder of The Soulmate Site and the author of Moondance, an addictive spin on spiritual awakening, soulmates and past lives.
She earned her MBA at the Rotman School of management in Toronto, spending almost two decades in corporate. Today, she continues to work freelance as a plain language writer and consultant.
Karen writes her free e-newsletter Moondancing from her 160-year-old heritage home in small town Ontario. Through Moondancing, she shares her insights with other Heart Explorers around the world, each on their own unique journey of spiritual awakening.
---
An interview with Karen M. Black
Interested in knowing more about Karen and her journey? Read an interview with Karen M. Black.
---
Do you have a dream that's requiring you to Trust?

Stay in the flow. Get "Six ways to know instantly if you're off-track (and six secrets to getting back on)" for free. Tell me more
---
Take me to: